Dyno Comparing stock vs track
TZR125 Track Dyno
Here I try to show the difference between the road going bike and track bike.
Sadly I have measured the Track bike with a fixed rpm filter to get a smoother curve turns out that ones measured it can't be set back to rough data.
So it is a bid difficult to compare it one on one but it shows some interesting thinks.
Easy to see the smooth curve is from the track bike the rough curve is from the road going bike.

Here stock ignition setup on the road going bike vs track bike
Green - Track bike
Yellow- Road bike
All close to the 22,3HP mark, but the shortened exhaust gives a nice over rev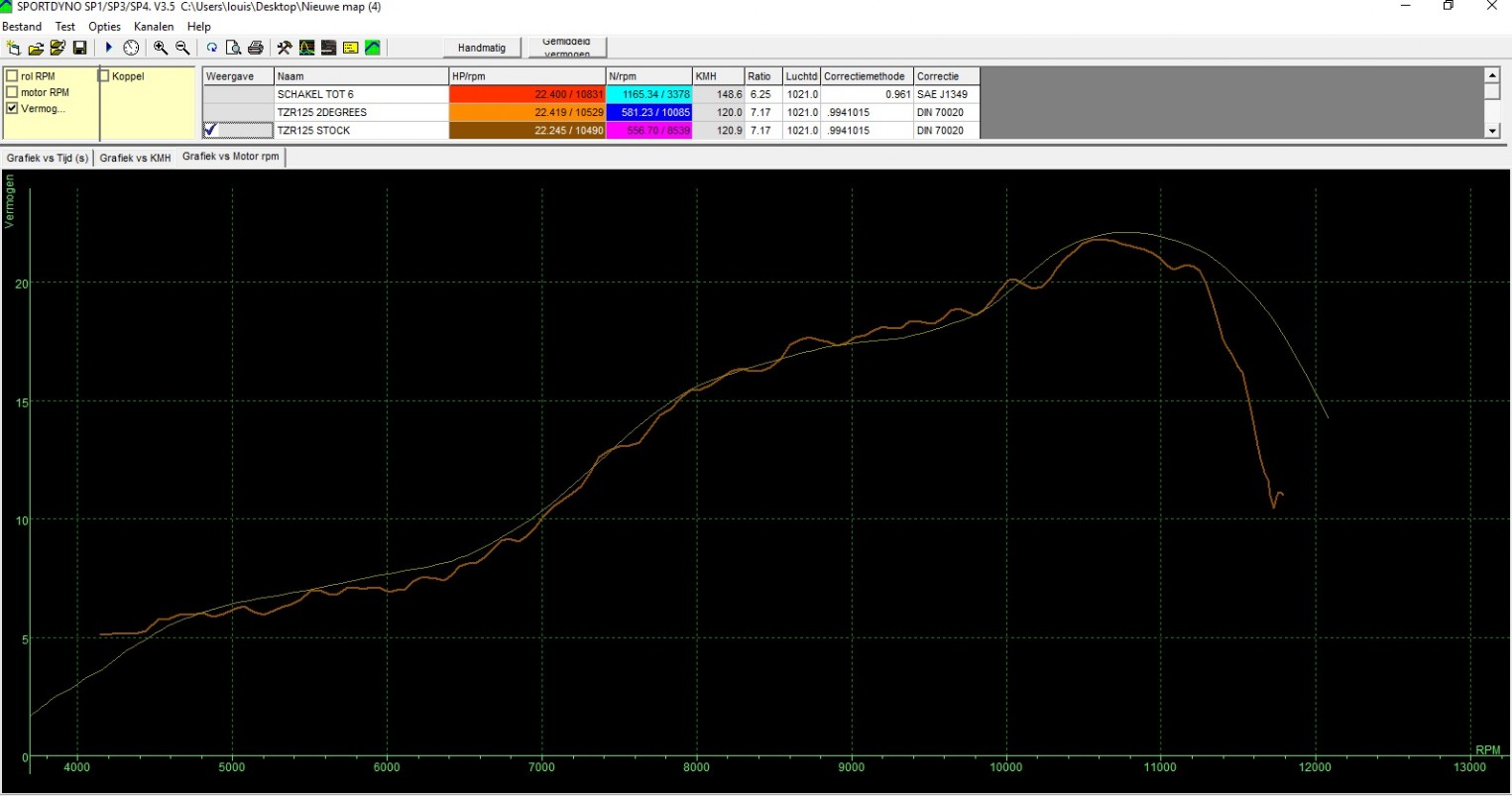 Here the 4degrees on the road going bike vs. the 6degrees on the track bike.
Red - track bike
Orange - road bike
Now you can see that the more advange is killing the over rev the shortened pipe is just not holding it.

Road going bike vs latest point track bike