TZR125 DYNO RUNS
TZR125 Road Dyno
Today I did some testruns.

The runs are done with a complete stock 4DL 1 (Only without airfilter)
Carb setting:
4DL R
Schieber: 60
Nadel: U21
HD: 148
LLD: 38
Chokedüse: 60






Promised a forum to test the difference between.
- 4DL1 exhaust (short taile pipe)
- 4DL2 exhaust (long taile pipe)

These runs only show the differences between the exhausts.

A 4DL2 also has a different airbox and jetting.
These where not changed for the runs.
So its not correct to judge the performance of the 4DL2 pipe.




As you can see, she is pushed to the limit.

Photo taken after a quick 8 runs.

Did a lot off runs (22)
But to show it all at once, it will confuse.
(see example: only 8 runs)

Therefore I picked two runs to show


Here you have two runs with the 4DL 1 pipe.
Peak power is 22,4HP at +/-10.300rpm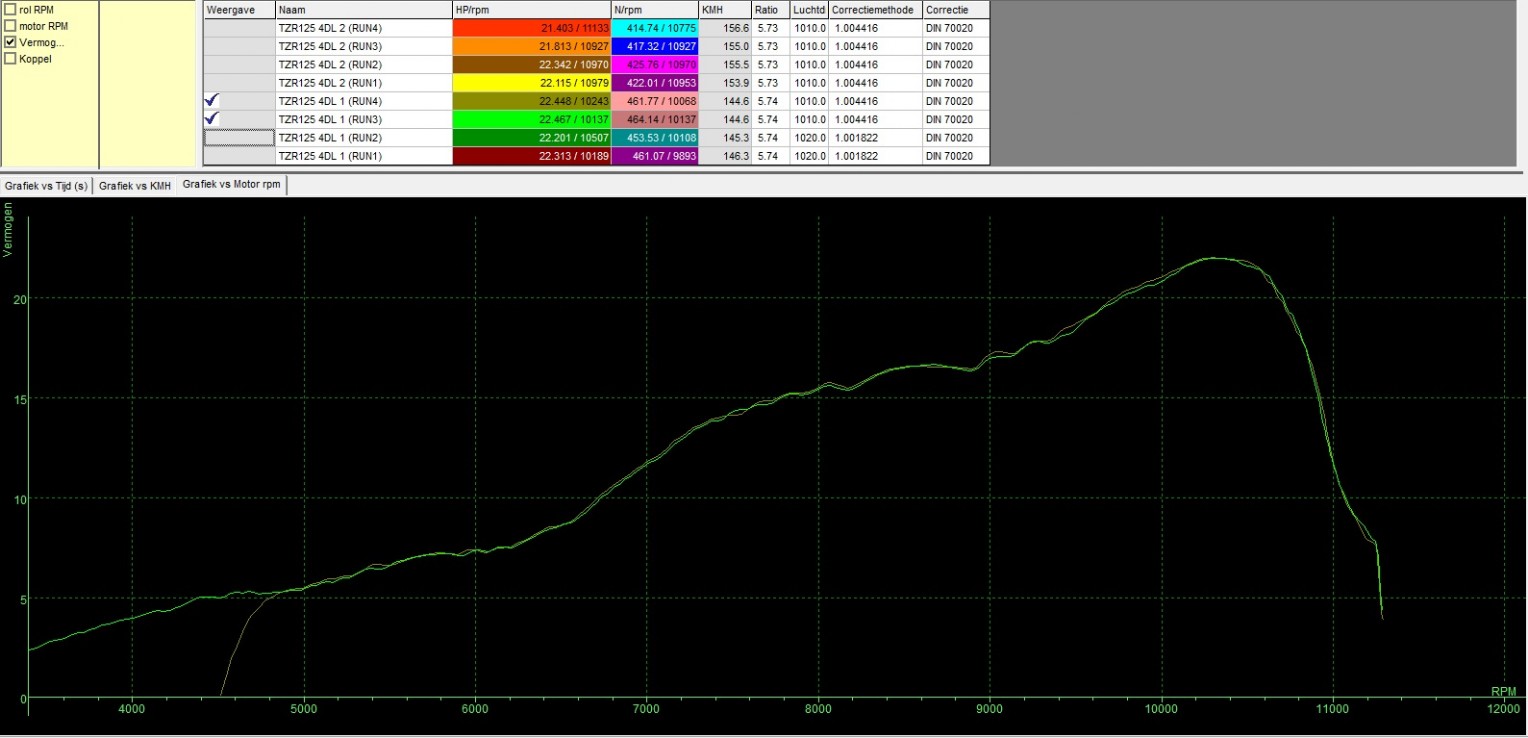 Her you have two runs with the 4DL 2 pipe
Peak power is 22,3HP at +/-11.300rpm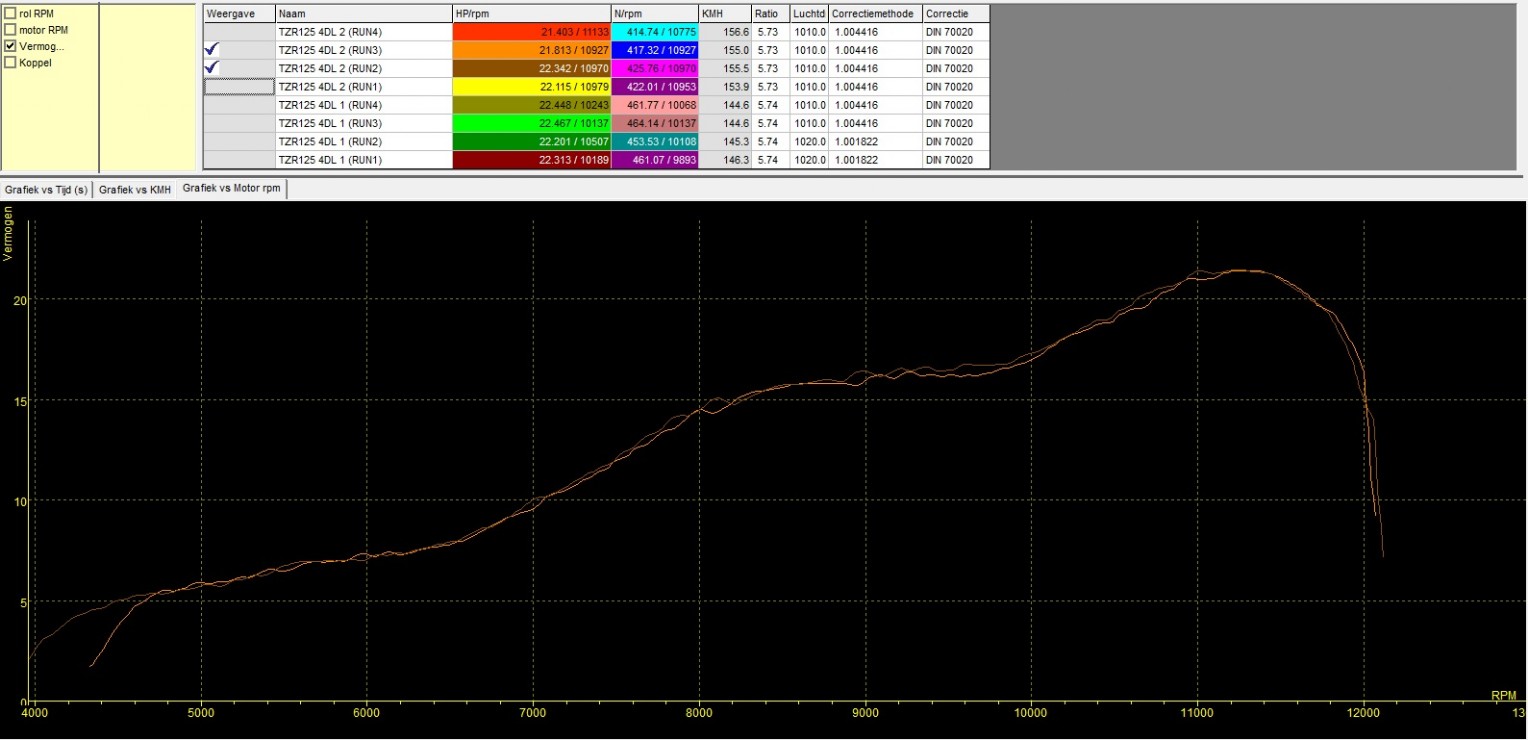 Here you have a 4DL 1 pipe vs a 4DL 2 pipe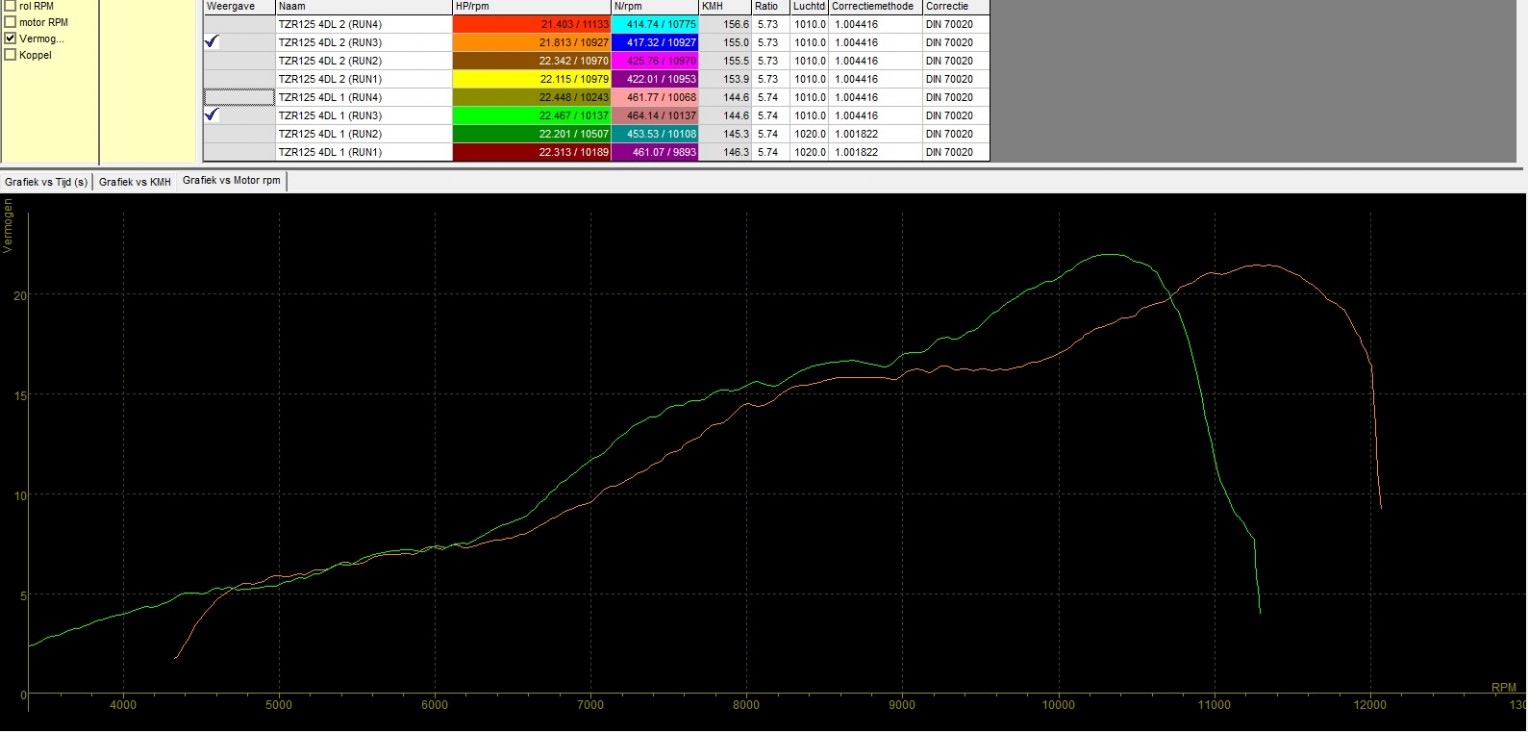 And last, a quick shot of the TZR in action

The last findings shows us that the 148 Main was way to lean for a TZR125RR exhaust.
Now with a 160 Main the jetting is more suitable for a RR pipe but it brings the peak RPM down.
The R and RR pipe peaks around the same RPM.