Dyno results 09-09-2017
TZR125 Track Dyno
Today tested the 4DL track bike to see where we are.
Must say, I'm pleased about the results.


Here she is, not knowing what will happen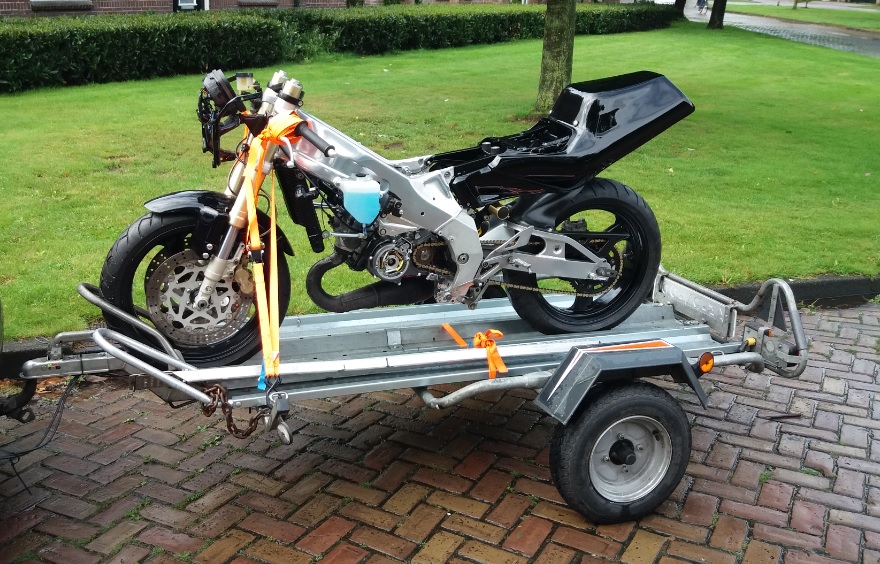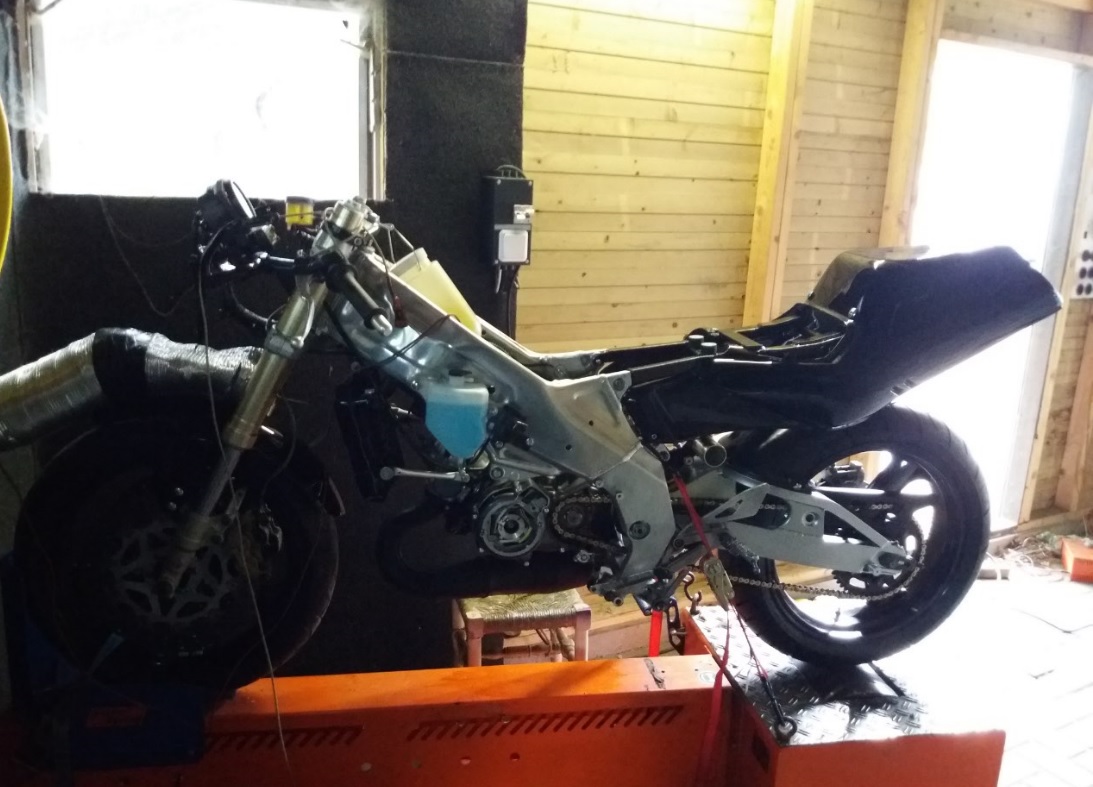 Here we have the runs for stock ignition setup.
The shortened exhausts gives a bid more over rev than the stock pipe.
Also you can see when the pipe heads up, it slightly increase the hp outcome a bid
Started around the 22,6HP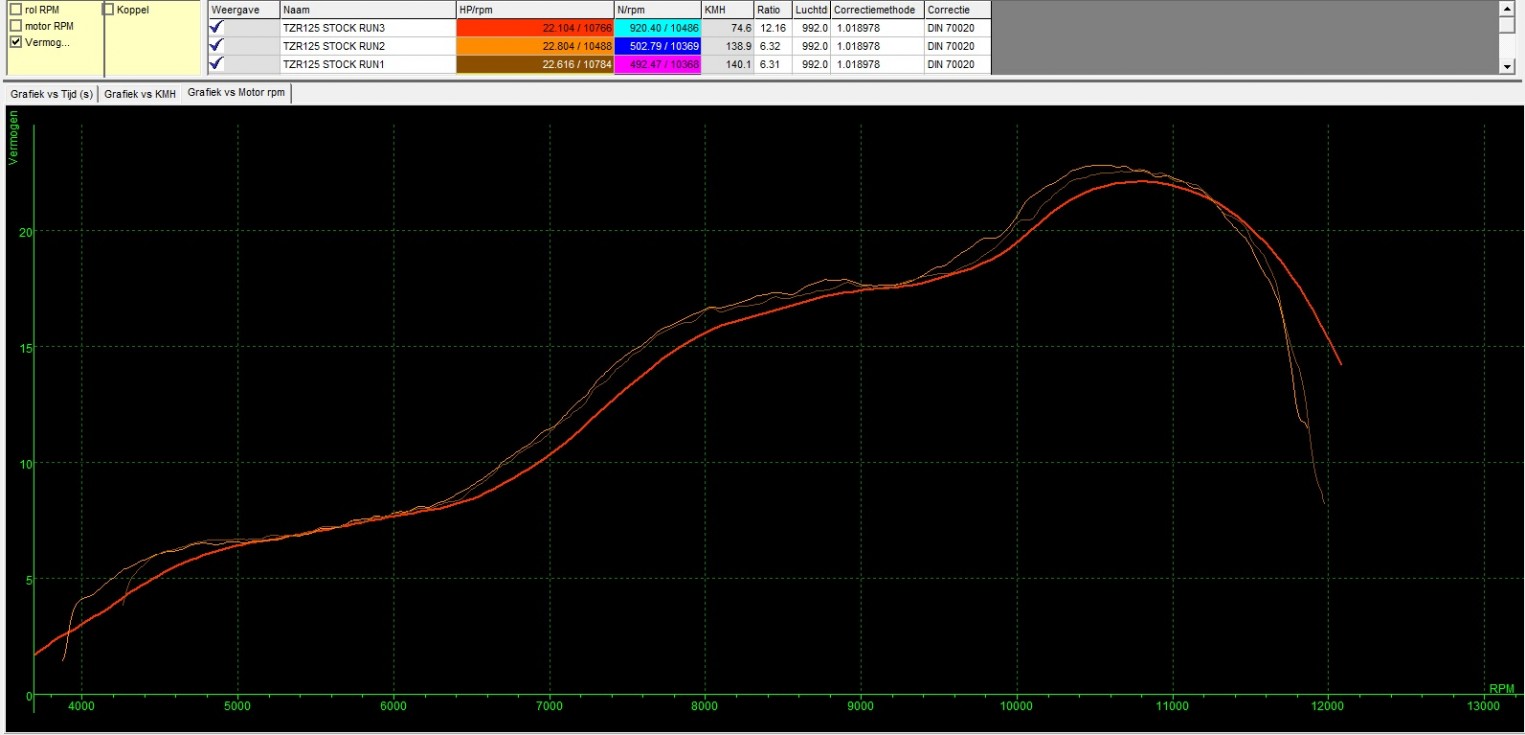 Here the runs with 6 degrees more advange.
Giving a nice power boost to 24,8HP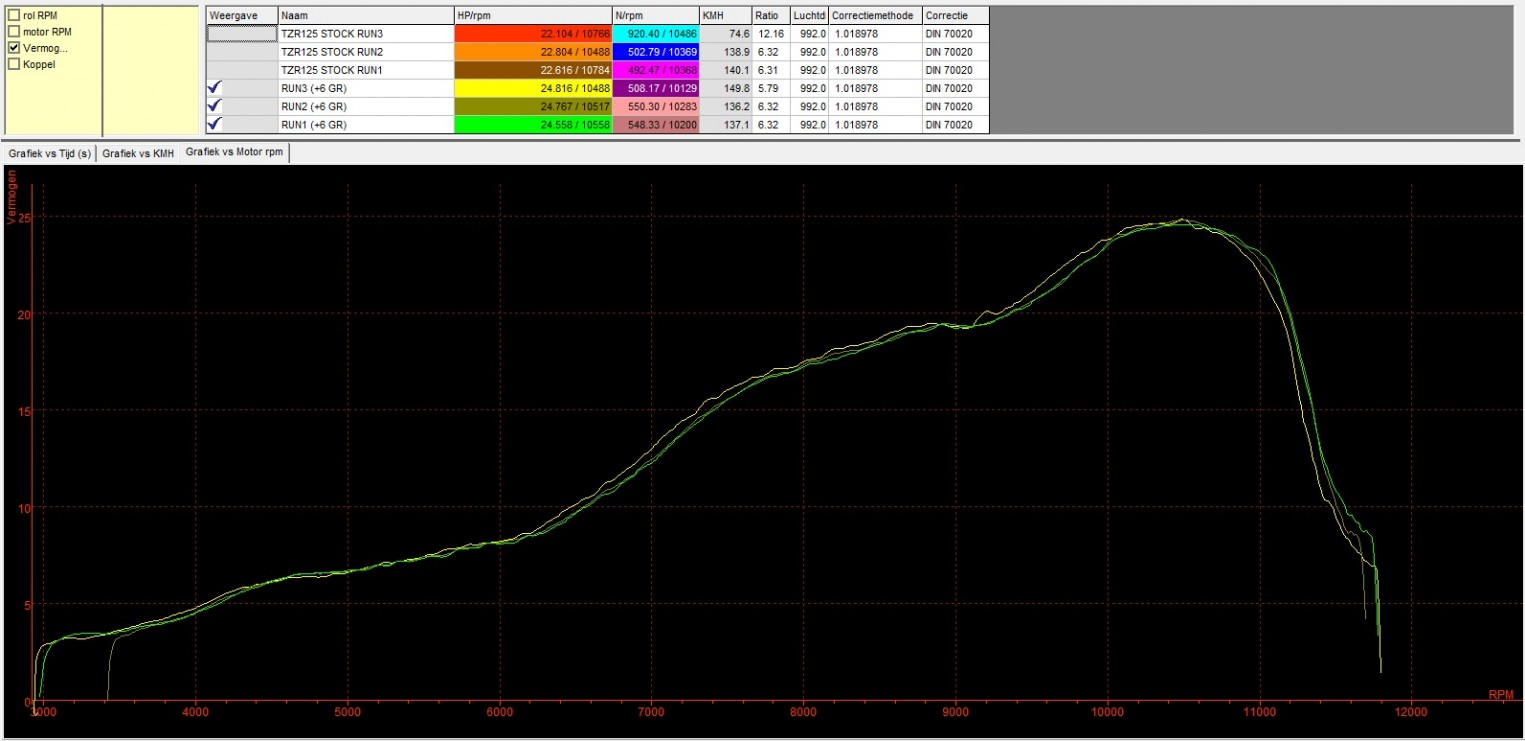 Here a combination with the stock ignition setup vs. 6 degrees more.
Nice to see that the more advange is killing the over revs.
This can be solved more with the use off a free programmable ignition as you can drop the degrees down just when you hit peak power.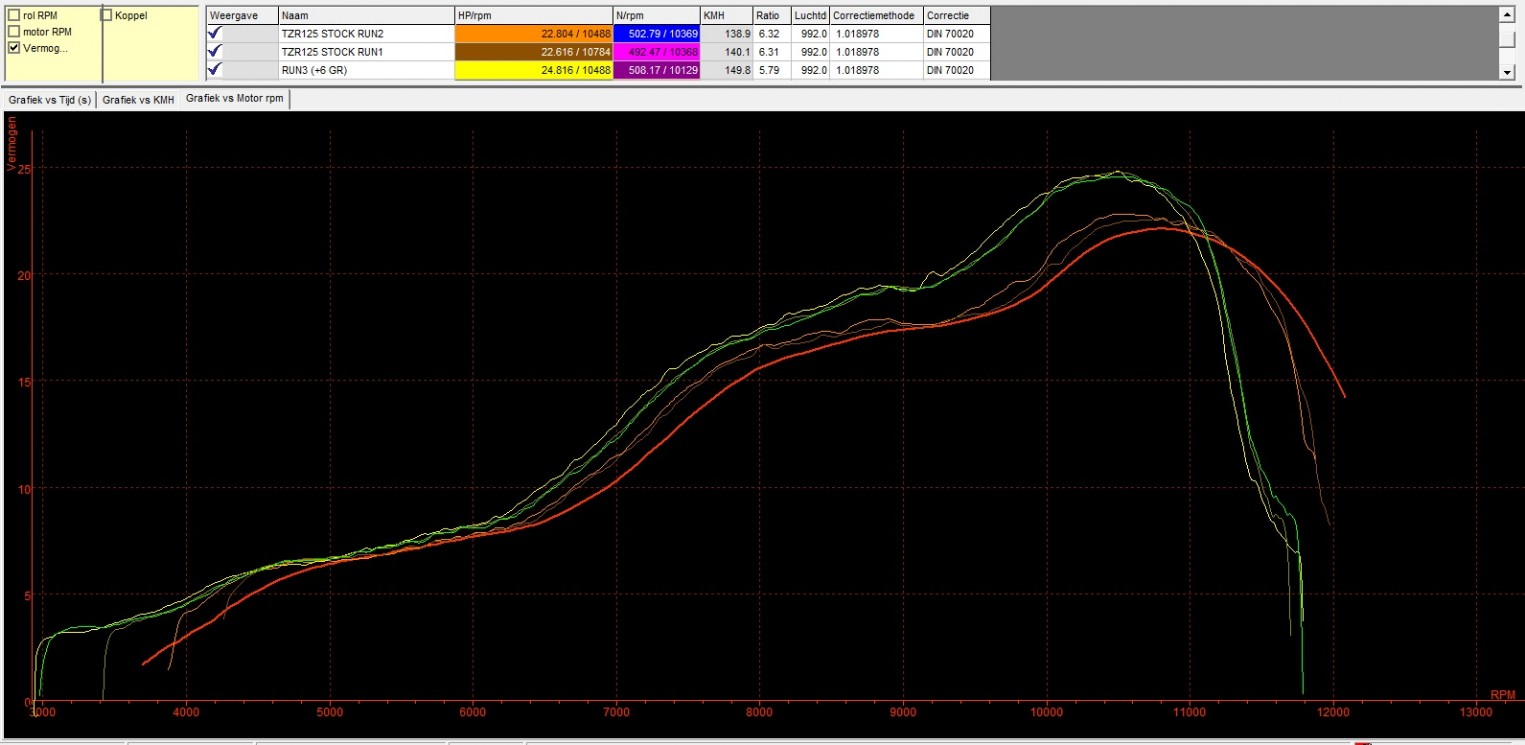 Here you see shifting trough the gears, and giving Max speed
148KMH flatout does not sound much, But considering my weight end length I need the short gearing to get it going.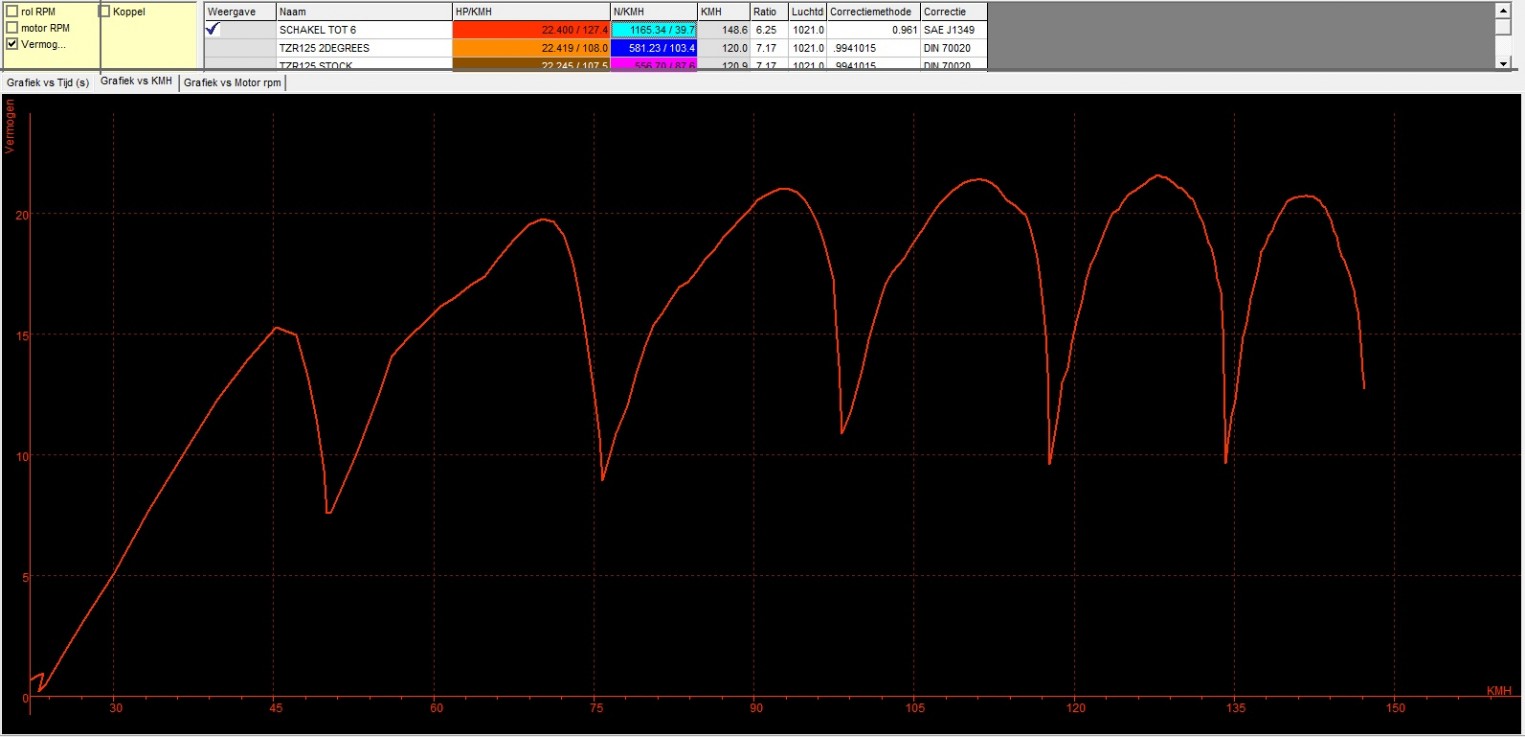 Will see how much more power I need compared with the rest I'm driving agents.
And with a 150KMH it should be fun.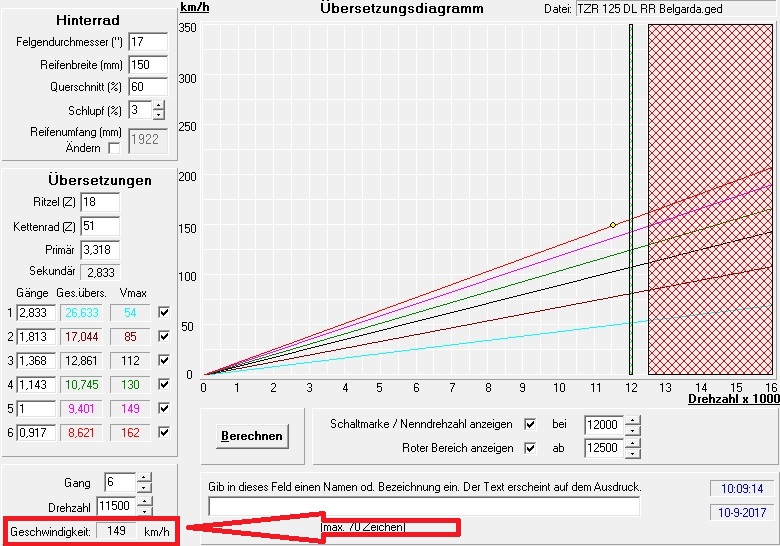 The TZR125 4DL went well.
Here shifting trough some gears

Her a run to max RPM.
12.000RPM on tacho is 11.500rpm real